Shop News
What's New?
---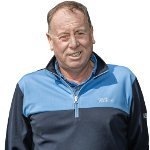 Nick Hernon
PGA Professional Stanton on the Wolds Golf Club
Stock is coming in left right and centre!

The Glenmuir stock has arrived and there are plenty of shirts and choice to go to. Come and take a look before it all goes! There are some great seasonal colours ready for you to look fresh in on the course.
Mizuno has come flying through the door. At an extremely competitive price on the Woods and Drivers with a beautiful feel to them - they are a steal. For the first time with the ST woods, Mizuno identified their best wood designer, a guy called Kei Tsuji and charged him with coming up with a three-year plan to make Mizuno drivers great again. Mizuno asked many Tour pros what they want to see from a driver so they did exactly that and the results are shining through. Come and see for yourself.
We also have a couple of 'wall paper' iron sets which means the price is roughly 25% cheaper as it is not custom fit, that doesn't mean to say they may not be perfect for you.
Some Mizuno putters have also arrived and they are looking amazing. A great finish on the metal and nice weighted head really is up there with the best. The putters are really something you need to consider if you're after a putter.
The TaylorMade stock is also in! The new SIM2's are extremely popular and are used by many Tour players and there is good reason for it, the aerodynamic efficient head is certain to help you swing faster. The weight has been moved back and this means more MOI (forgiveness) so what is not to love.
Not just the Woods we have in, we have the Spider EX putters, a slightly different take on the Spider X. When you combine the Fluted Feel shaft with the all-new Pure Roll insert and True Path with three dot alignment, the result is confidence you can feel. Introducing the new Spider EX, designed for easy aim, better feeling and enhanced stability.
It doesn't stop there, we also have the new PING G425 range! The PING Woods are of course as great as ever, and PING really has smashed it out this year with the G425 Driver. The Tungsten weight is now only 26g so lighter for faster swing speeds, and the weight is movable which can really help you with your draw or fade bias. Of course the irons are here too with plenty of demos for you to try
Furthermore, the PING Heppler putters are a lovely putter that are adjustable with length! Come and try one out, they are fantastic.

We also have a couple of sets of Mizuno irons in stock at 20% off normal price. Both sets are 4- p/w so if you like them you could save yourself £200!