Lesson Update
Brad's Juniors
---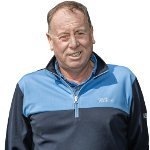 Nick Hernon
PGA Professional Stanton on the Wolds Golf Club
If anyone has any old golf balls in their garage collecting dust that they need to get rid of, I would love to get hold of them to use for Junior coaching.
They're used when chipping instead of the range balls, however as you can imagine quite a few go missing into the bushes or thinned onto the range etc, so my chipping balls have slowly gone down and I find myself in need of some more.
Any balls that anyone can spare would be much appreciated and thanks in advance to everyone who is able to contribute.
The Juniors have been going great on Sunday, and the sessions continue to be very well attended. Some youth in the club is always a great thing!