Shop Offers
Caps and Sunglasses
---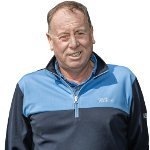 Nick Hernon
PGA Professional Stanton on the Wolds Golf Club
The sun is shining, which means that it's time to make sure you have sunglasses and caps in your bag to help protect your eyes and your face.
Luckily for you we a great selection of sunglasses from SunWise in, with plenty of different colours and lenses to go at and a very very good price! Perfect for golf
We also have Stanton crested Glenmuir caps in that are available in white and blue, and of course they have Glenmuir's fine quality, all for just £20!
Our range of PING caps are also looking great. So good in fact that I have had to get one my self! These are available in lots of different colours and as stylish as ever. All adjustable and only £19.99!